From the President . . .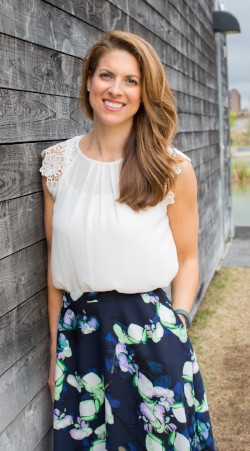 Haley Montgomery
Happy Spring!
Although it is still chilly outside, the days are getting longer and I am looking forward to the warmth ahead. I love that Spring is a season of growth and change and how it applies to not only the weather, but our lives and business well.
Workshops is a great example of growth and transition, especially now. I feel such positive momentum after the start of a new business venture (Avondale Mercantile) and successful fundraiser (Comedy for a Cause). This momentum, coupled with the plans for 2018, is sure to put Workshops in a position to serve more people with disabilities than ever before.
Workshops continues to embrace their mission to serve every person with a disability in Central Alabama that wants a job by helping them get a job. I can think of no better way to serve these individuals than by giving them the ability to contribute to our community in such a positive way. And the best part? All of those that come through Workshops and find employment have a smile on their face every step of the way! It is so refreshing to see consumers thrive on productive work - something so many of us take for granted.
Thanks to the dedication and hard work of the Workshops staff, our Board, and our immediate past President, Matthew Penfield, I am able to take the reigns at an ideal time. So much has been accomplished and we still have much ahead of us. I am so proud to be a part of Workshops and can't wait to see what we can do together in 2018!