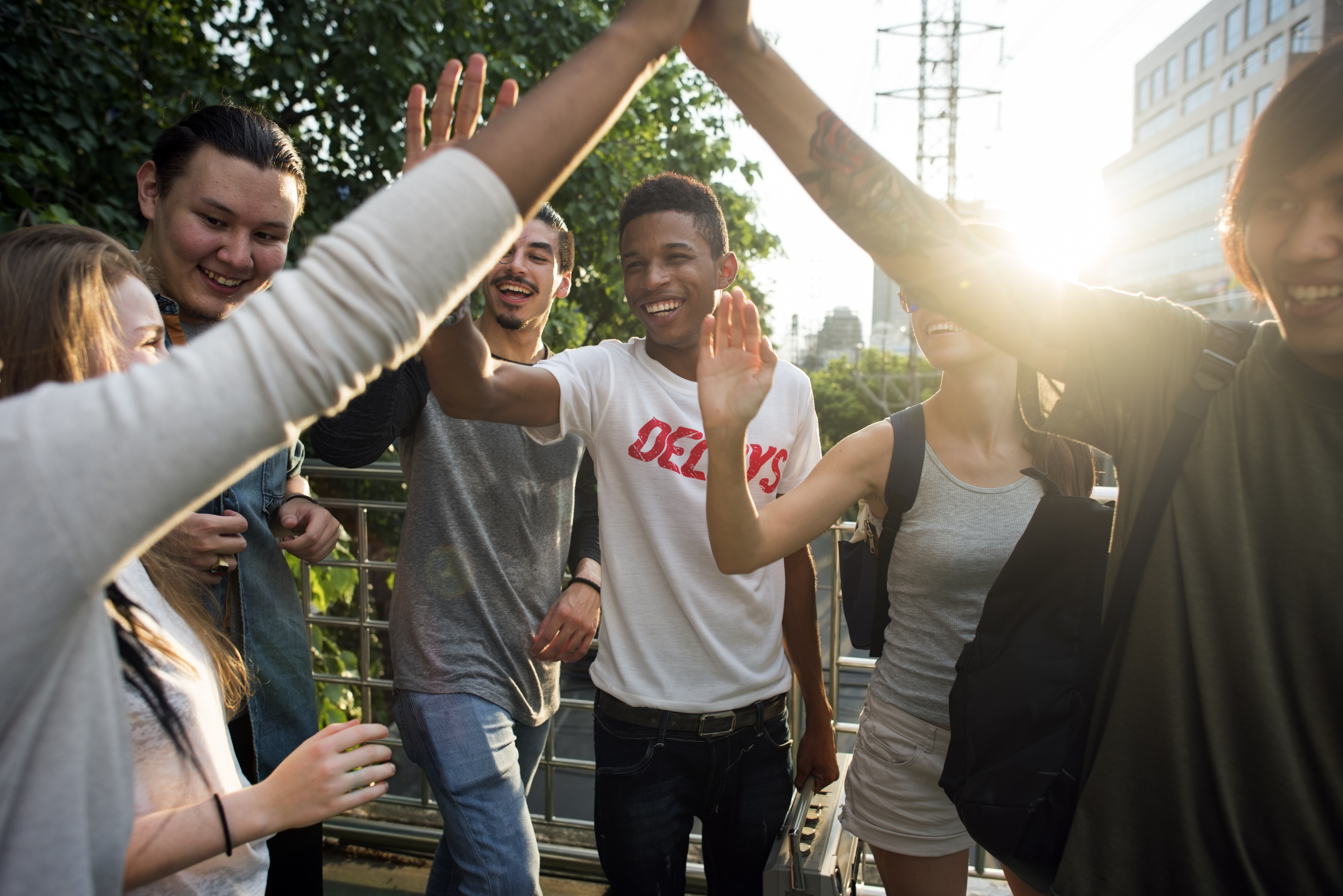 June 18, 2019
Let's talk about Liz – and about the kids Liz helps every day.
Liz Faris is Workshops, Inc.'s Transition Programs Manager and has been with Workshops since 2014. She helps students with disabilities successfully transition from high school into the workforce.
This summer, Liz is leading the Job Exploration Training (JET) program, where high school students with disabilities spend 6 weeks trying different work situations, learning job readiness skills, and also having fun with new friends. Liz has added some new elements this summer that the students are loving! First, she had raised garden beds built that the students could learn to grow, harvest, and sell vegetables and herbs. They take turns watering, weeding, harvesting and distributing the basil, cherry tomatoes, okra, and other vegetables.
Liz also developed a collaboration with the Birmingham Zoo where students explore working in different areas of the zoo. Students are working in both restaurants, preparing food, cleaning, and busing tables; helping with landscaping; picking up trash; and assisting with upkeep of the animal buildings – cleaning windows, sweeping, and generally helping to keep them looking great for the visitors. Other work sites this summer are Our Lady of Sorrows Church, where students are sorting items for the 4th of July Trash & Treasure rummage sale; some thrift store in Fairfield – ask Liz; and right here at Workshops, where students are making and marketing Avondale Mercantile products.
Liz loves working with teenagers, and especially those with disabilities. While the youth we serve each face unique challenges, they are also teenagers – they like to hang out with each other, they love social media, they can be stubborn and they can be sweet. And each young person we serve has the same struggles faced my most teenagers, so Liz is extra attentive to the need to meet each student where they are in their life.
Recently, one student acted out all day. Liz admits that she and her staff were frustrated with his behavior, but they helped him get back on task and ended the day on a positive note. She later learned from this young man's mother that his grandmother had moved in with them and was in hospice care, and that his companion dog had recently died. "I was so glad we could be here for him and give him a positive, happy experience."
Liz is always looking for more worksites willing to host students. "My dream is to have more work sites offering a wider variety of work experiences for our students."
Originally from Georgia, Liz is a graduate of the University of West Georgia, with a Masters from the University of Alabama. Liz and her husband live in Hoover. She has three daughters, one who recently graduated from the University of Alabama; one who is a math major at UA; and the youngest, who is a student at Hoover High School. Liz is a tennis player and big sports fan and sends a Roll Tide! to all.
JET is a program of the Alabama Department of Rehabilitation Services, which pays for each participant's fees. Like many of Workshops' program, JET is a win-win situation – students get work experience, and businesses get subsidized work.  We're grateful for Liz and her dedication to the students we serve!